Here's your quick start guide to the latest tips, inspiration, news and offers from Restore Face Body Soul.
Don't miss out on discount offers and special events. Bookmark this page or join the VIP List to stay in touch.
how healthy is your skin?
Take the quiz to discover your skin score and get your free personalised action plan.
Tips and inspiration for healthy skin and looking and feeling your best.
MY FAVOURITE SKIN BOOSTING ANTIOXIDANT SALAD
Book your appointment online
Book your appointment now and receive instant confirmation.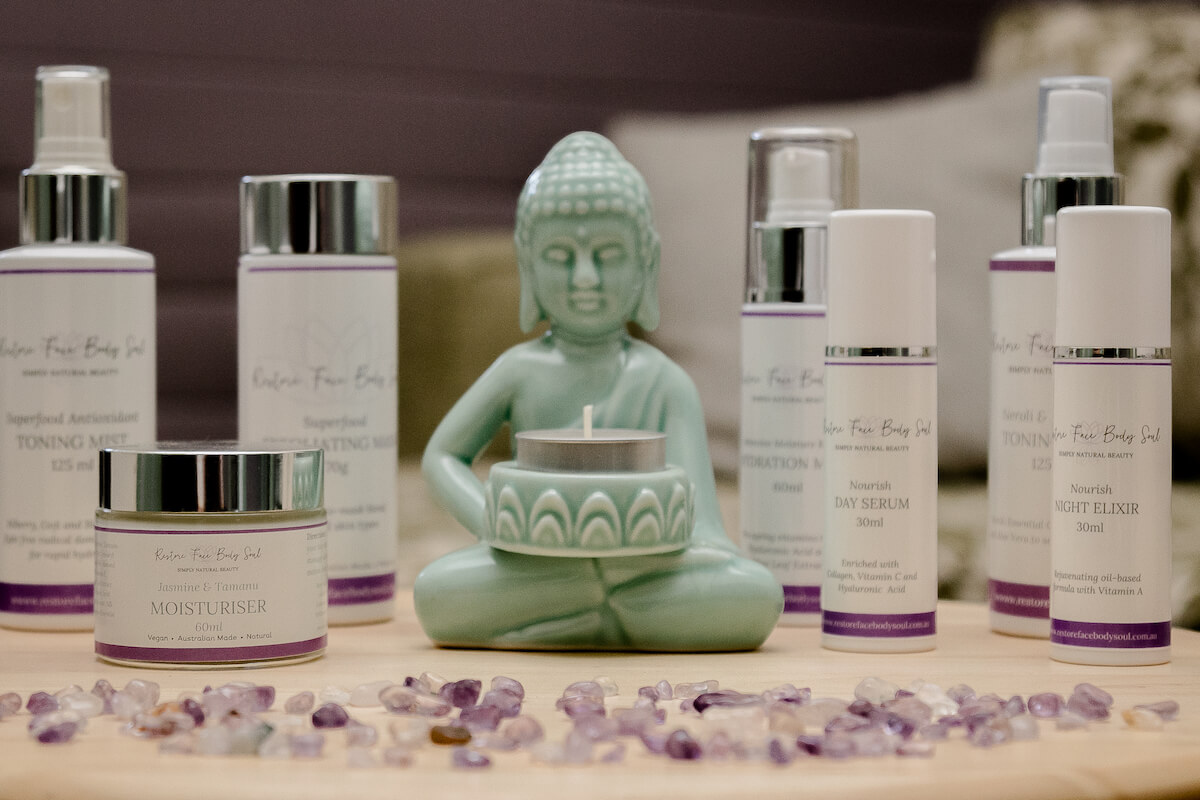 Infused with essential oils and active botanical enzymes.
VIP's save 10% on all Therapies nad Skincare.
Listen as I chat with Jackee from the Busy Mum Podcast about the hurdles you cross when you are in business and my 5 (!) industry changes. We touch on marketing and packaging and profit along with loads of other areas including our love for cooking.
Who's Restore Face Body Soul?
I'm Diana Milnes, Holistic Beauty and Spa Therapist. My signature therapies and bespoke Skin Care are a blend of aromatherapy, acupressure, crystal therapy and Ayurvedic principles.
Each therapy and product is carefully designed to address your unique skin and body concerns and to soothe your soul.
Restore Face Body Soul is a ladies only salon specialising in Facial and Brow treatments.