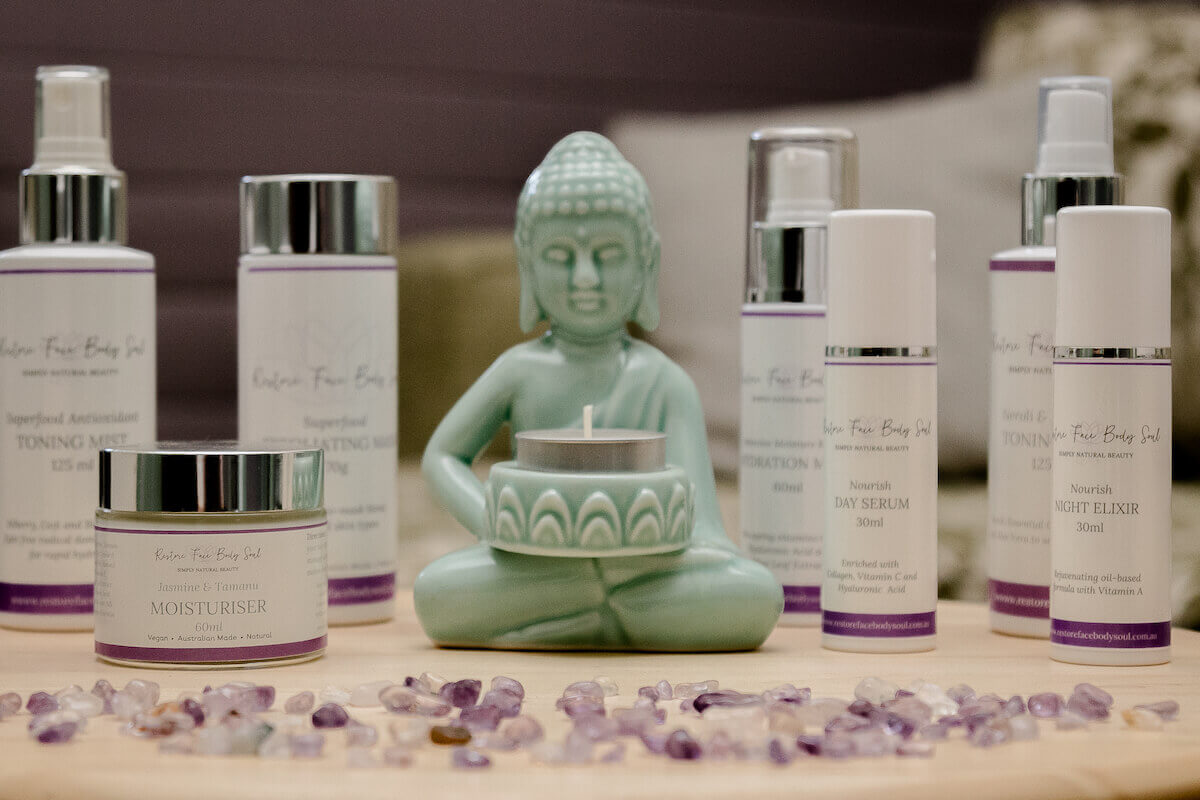 Natural plant extracts and essential oils to promote smooth, healthy and radiant skin in just a few minutes each day. Purchase online for courier delivery to your door or shop in Studio.
Nourish and rejuvenate your skin with simply natural, everyday skin care essentials.
Carefully selected natural plant extracts, pure essential oils and effective fruit enzymes are the basis of this gentle and effective collection of natural skin care products.
No chemicals. No preservatives. No animal testing.
Just pure, all-natural ingredients your skin will love.

With so much information available about health and skincare it's hard to know where to start. So often we just don't. That's why I've put together this free guide to get you started!